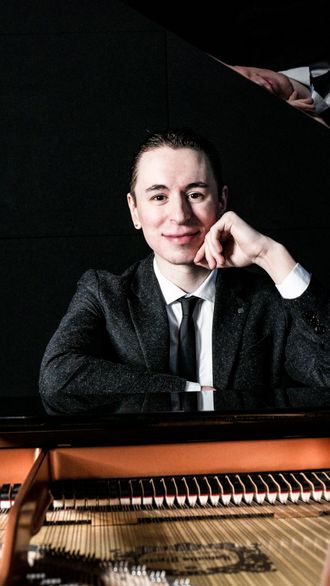 Born in Calgary, Alberta in 1994 Clayton grew up in a musical family, beginning to play piano at the age of five after falling in love with the instrument at his local church. He was a regular church pianist for over a decade of his youth/teenage years, and learnt how to play instruments such as drums and guitar to substitute on when needed. His family attended folk/bluegrass festivals and workshops every year, where he enjoyed playing music with his parents and older brother; later joining his brother's rock group on drums. When he was 18 years old, Clayton became the keyboardist for an established Beatles tribute band called "All You Need is Love," playing with the band from 2013 - 2015.
     In 2018 Clayton began his studies in jazz music at Humber College in Toronto ON; graduating from the Jazz Performance certificate program in the spring of 2019. Gaining further acceptance into the colleges' Bachelors of Music Degree program for fall 2019; he has been since studying with Humber piano faculty members such as Bernie Senenski, Brian Dickenson, and Robi Botos.
     Clayton currently teaches piano privately in the GTA while continuing his studies at Humber College. He collaborates regularly with up-and-coming artists in the GTA, and has contributed to various studio work as a keyboardist and multi-instrumentalist on recordings spanning genres such as acoustic-folk, blues-rock, and funk. Clayton is currently writing for solo work, a small jazz-funk project, and various upcoming collaborations.